Register
FREE Cavaliers Kids Club Activities · Any Novice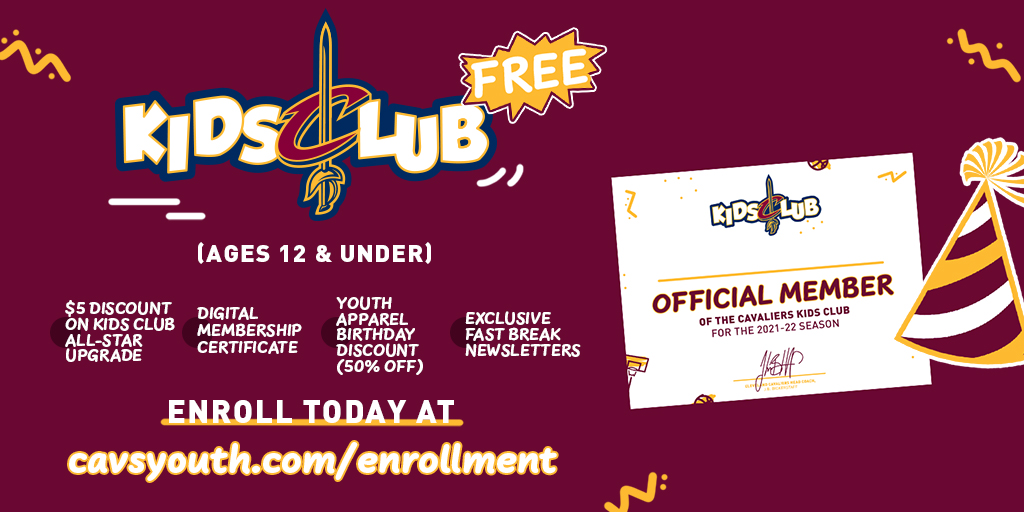 Kids Club
Cavs Kids Club members are the future of ALL FOR ONE. ONE FOR ALL. Members, 12 & under will participate in awesome exclusive events and behind-the-scenes programs designed to engage a new generation of Cavs fans.
FREE Membership Includes:
A $5 Discount on a Cavs Kids Club All-Star Upgrade
50% off one Cavs Team Shop Youth Retail Item (available online during your birthday month)
Invitations and Access to Cavs Events
Priority Access to Cavs Ticket Offers
Exclusive Fast Break Newsletters
Access to Monthly Sweepstakes & Giveaways
Digital Membership Certificate
League Notes:
Now accepting registrations!